Lloyd (Pete) Coulter
---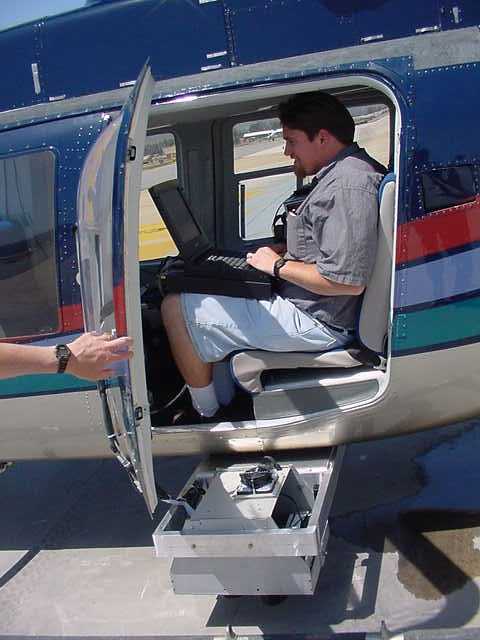 Research Specialist III
Department of Geography
San Diego State University
San Diego, CA 92182-4493
tel: (619) 594-6973
fax: (619) 594-4938
office: NH 380B
e-mail: lcoulter@geography.sdsu.edu

EDUCATION

M.A. (Geography), San Diego State University, 1999.
Thesis: Estimating Sub-Pixel Lake Cover on the North Slope of Alaska using Linear Mixture Modeling and AVHRR Imagery.

B.A. (Geography), San Diego State University, 1996

Geographic Information Systems Certificate, 1996

AWARDS AND HONORS
Recipient of William and Vivian Finch Award in Remote Sensing, 1998. Given by the Department of Geography, San Diego State University.
First place winner of ERDAS Spatial Modeler Contest, 1999.
Recipient of the Frea E. Sladek Outstanding Service Award, 2006. Given by the San Diego State University Research Foundation.
GEOGRAPHY DEPARTMENT DUTIES
Project manager for these current projects
NASA REASoN (Research, Education and Applications Solutions Network)
Provide image processing/remote sensing technical assistance
Provide general instruction and assistance with mapping/hand-held GPS units
Operate Trimble survey-grade Global Positioning System (GPS)
Operate ADAR 5500 airborne multispectral camera.
Operate field spectrometer
PUBLICATIONS
Coulter, L., S. Stow. and S. Baer. 2003. A Frame Center Matching Technique for Precise Registration of Multitemporal Airborne Frame Imagery. IEEE Transactions on Geoscience and Remote Sensing 41(11): 2436-2444.
Coulter, L., D. Stow, A. Hope, J. O'Leary, D. Turner, P. Longmire, and S. Peterson, and J. Kaiser. 2000. Comparison of High Spatial Resolution Imagery for Efficient Generation of GIS Vegetation Layers. Photogrammetric Engineering and Remote Sensing 66: 1329-1336.
Coulter, L., D. Stow, B. Kiracofe, C. Langevin, D. Chen, S. Daeschner, D. Service, and J. Kaiser. 1999. Deriving Current Land-Use Information for Metropolitan Transportation Planning through Integration of Remotely Sensed Data and GIS. Photogrammetric Engineering and Remote Sensing 65:1293-1300.
Hope, A., L. Coulter, D. Stow. 1999. Estimating Lake Area in an Arctic Landscape using Linear Mixture Modelling with AVHRR Data. International Journal of Remote Sensing 20: 829-835.
PROFESSIONAL ORGANIZATIONS
American Society for Photogrammetry and Remote Sensing, 1995 - present.
OTHER ACTIVITIES
Science Olympiad event captain for "From a Distance" remote sensing event. San Diego County competition, 2002 and 2004.